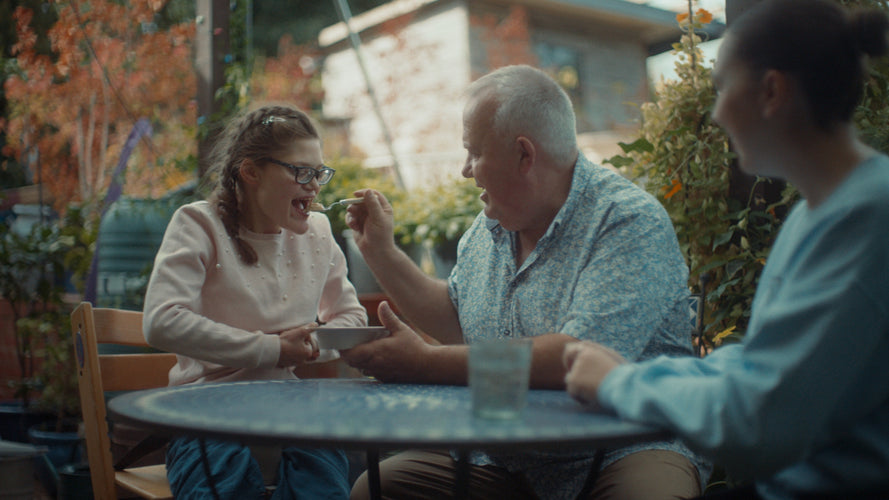 According to Carers Victoria, carers are at risk of experiencing physical and mental health issues, social isolation and financial disadvantage, all as a direct result of their caring role. So, it's important to care for you.
Sleep.
A lack of sleep erodes our resilience and ability to cope with stressful situations. Aim to establish a routine of going to bed and getting up at about the same time, develop a relaxing pre-sleep ritual and avoid napping. If you're having difficulty, talk to your doctor, as the benefits of sleep on your ability to cope day-to-day and your mental health can't be underestimated.
Exercise.
There's no downside to exercise, and if you can socialise at the same time, even better. Caring can be physically demanding, so maintaining strength and fitness is vital for your caring role – and you! Organise a regular walking group with friends and if you 're housebound, talk to your service provider about in-home respite.
Diet.
Being a healthy body weight makes physical tasks less strenuous. A healthy diet, including plenty of water, will make you feel more energetic. Although all-day coffee and biscuits may be tempting, they will leave you feeling tired and sluggish.
Socialising.
Don't let caring cause social isolation. Caring can be demanding and time-consuming, and in truth, friends don't always appreciate the enormity of what you're doing. It's important to keep up social contact – just make sure you spend that precious time with people who make you feel good.
Employment.
Many carers of working age feel compelled to resign because of difficulties balancing work and care. Work provides a sense of self, social interaction and financial reward. So, if you're struggling, have a conversation with your employer and see if carers support can be worked out.
Timeout for you.
Unlike most jobs, caring is 24/7, 52 weeks of the year. Try and take time out every day for you. Even if it's just an hour reading a book or exploring the internet – be sure to give yourself a decent break every day.
Ask for help.
Asking for help can be difficult, yet most people are glad of the opportunity to lend a hand. If you need help with shopping, the garden or even just some company, ask.
If you're finding things particularly difficult, contact your GP or local Carer Association and ask about carer counselling.

For more ideas on looking after you, have a look at these organisations:
Article by Sue Peden, former carer and President of Carers Victoria


Essity Australasia makes no warranties or representations regarding the completeness or accuracy of the information. This information should be used only as a guide and should not be relied upon as a substitute for professional, medical or other health professional advice.