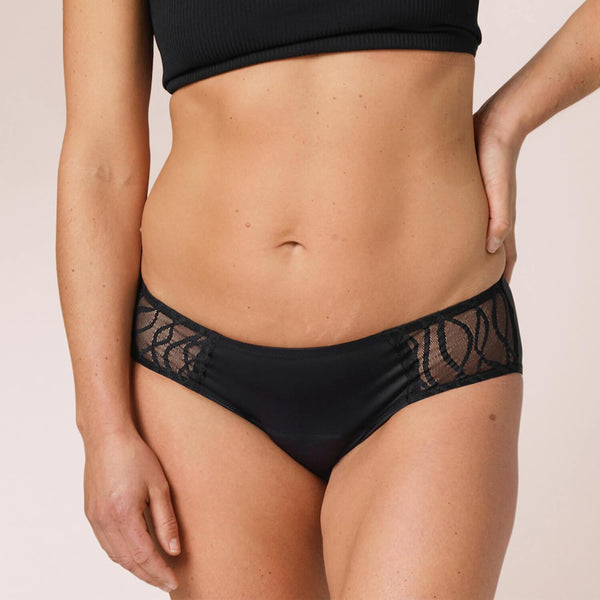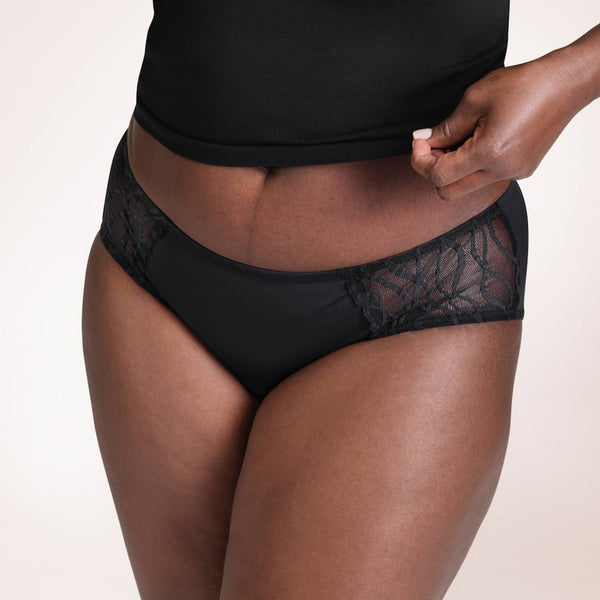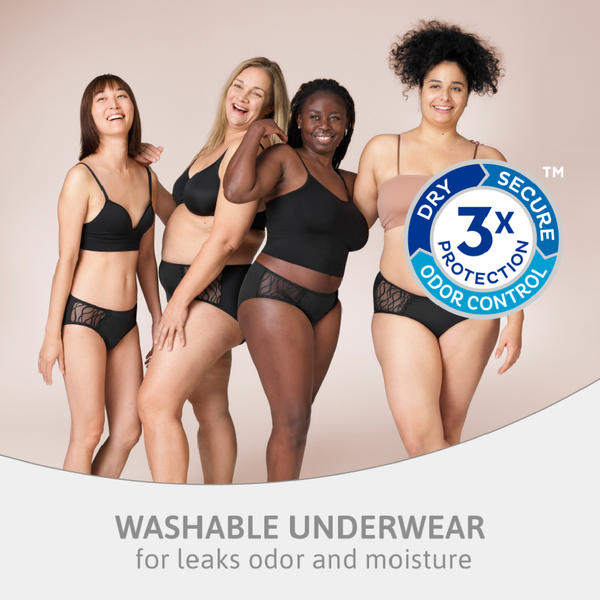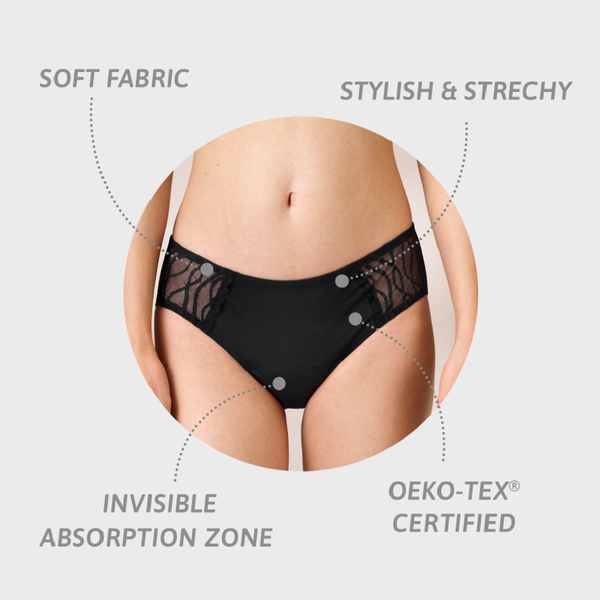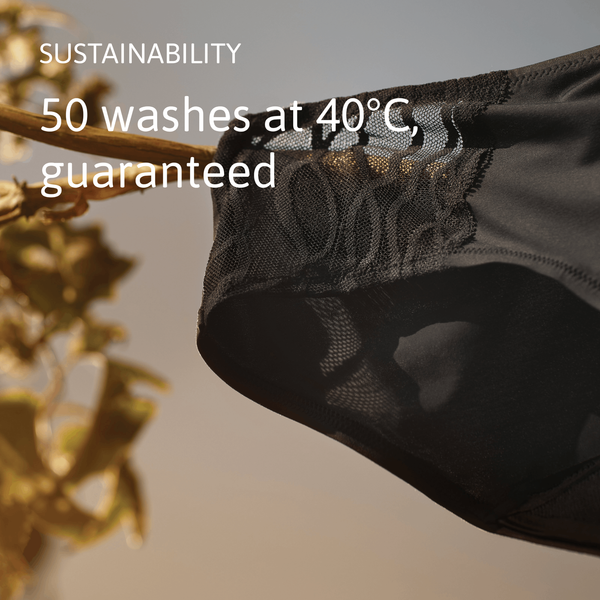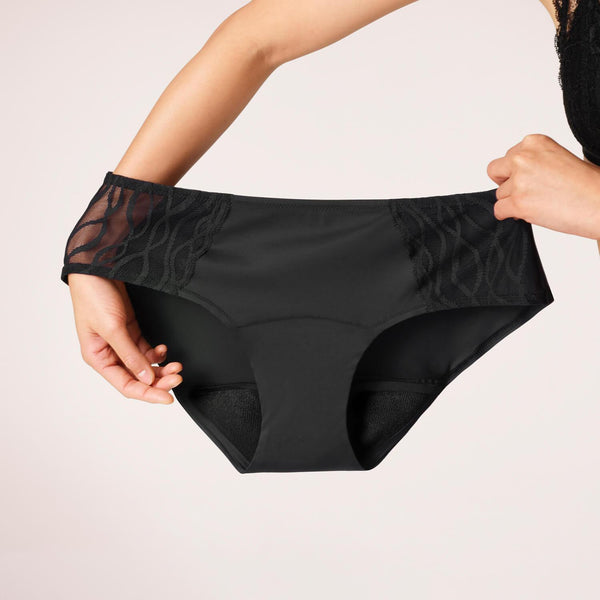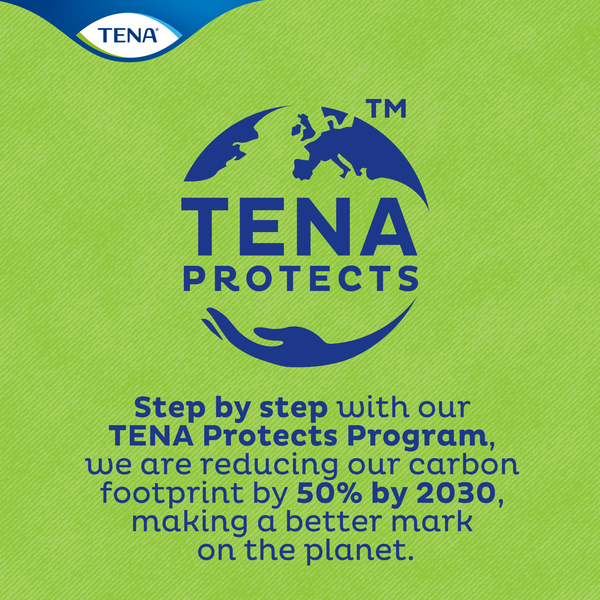 TENA Reusable Incontinence Underwear - Hipster
Elegant Hipster underwear, with built-in Triple-Protection against light bladder leakage

When your underwear is your protection. What could be more discreet?

Imagine your favourite underwear, but with invisible protection against little leaks. Here in an elegant Hipster cut that sits below your waistline for a comfortable, modern fit, TENA Washable Absorbent Underwear is a perfect balance of function and style.

Made with high-quality fabrics and delicate laces, this everyday favourite comes with built-in TENA Triple Protection against light incontinence.

These reusable incontinence panties are designed for a reduced* carbon footprint, and will continue to protect against leaks, odour and moisture through 50 washes at 40°C, guaranteed.

*TENA washable product (2 pcs) compared with TENA liners and pads (3 pcs) with regular underwear (1 pair). Waste refers to weight of consumer packaging and product. Life Cycle Assessment conducted by Essity and third party verified. Washes are included in the assessment.

4 Layer Invisible Protection

TENA Washable Absorbent Underwear have a built-in protective gusset, made of 4 layers, for invisible protection against little leaks.

1. Moisture wicking layer
Soft top fabric that quickly drains the surface to keep your skin dry.

2. Double super absorption layers with odour control

Absorb and hold liquid with odour control to keep you fresh.

3. Liquid barrier layer
Keeps liquid in the product.

4. Breathable body fabric
Stretchy, ultra-soft and breathable to keep you comfortable and feel like your regular underwear.

Wear, Wash, Reuse

Care Instructions
Wash at 40°C degrees (mild wash) and with similar colours. Tumble dry at low temperature or hang dry. If desired, you can rinse the underwear before washing, but you can also just put them in the washing machine with your other clothes. Do not iron, dry clean, use bleach or fabric softeners.

You can continue to use the underwear as long as you like. The safety of the product is not affected with extended use, though we only guarantee functionality through 50 washes at 40°C.

Made of:
Body/Waist: 80% Polyamide, 20% Elastane

Upper lining: 100% Polyester.

Inner lining: 87% Polyester, 13% Polyamide.

Lower lining: 100% Polyurethane.

Find your perfect fit!
INVISIBLE PROTECTION
When your underwear is your protection.