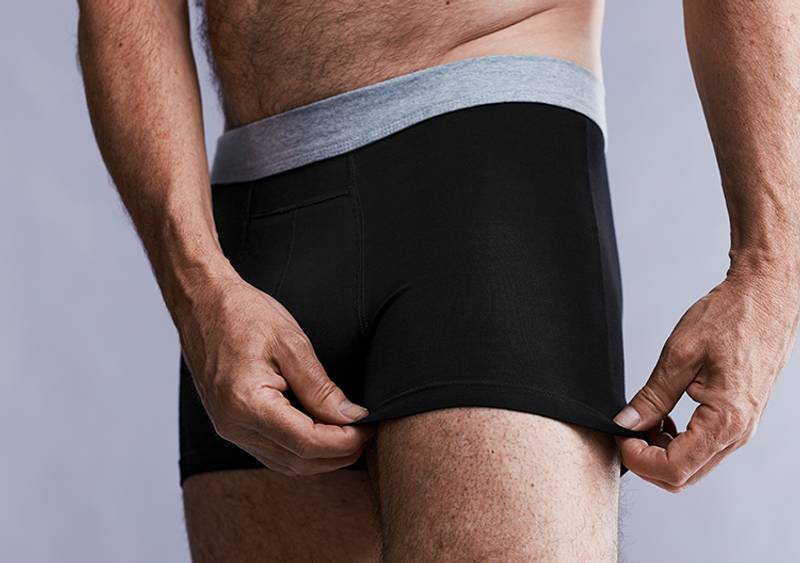 Mens Washable Incontinence Underwear
Shop Now
Designed for more style and less waste with invisible protection for light incontinence
Available at Coles & Selected Pharmacies.

Boxer
Washable Protective Boxers made for men with light drips and smaller urine leaks. Made with soft cotton, you can enjoy a comfortable, stretchy fit.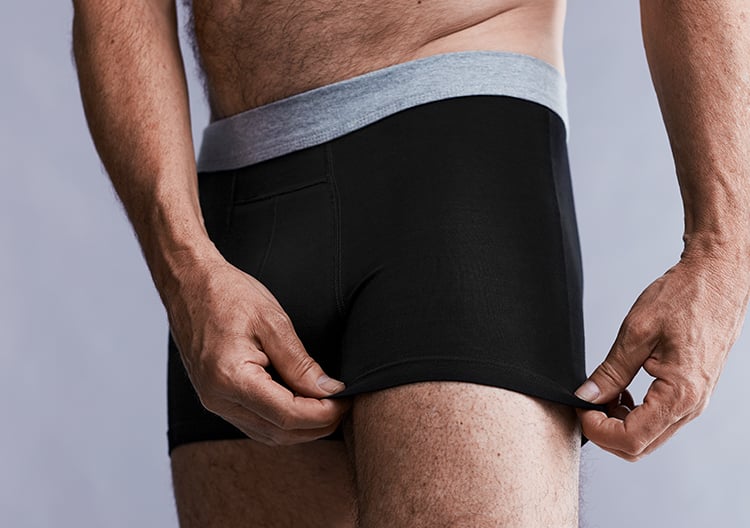 STYLE.
Incredible discretion.
High Quality soft cotton to give you maximum comfort, and indistinguishable from the rest of your underwear.
Shop the range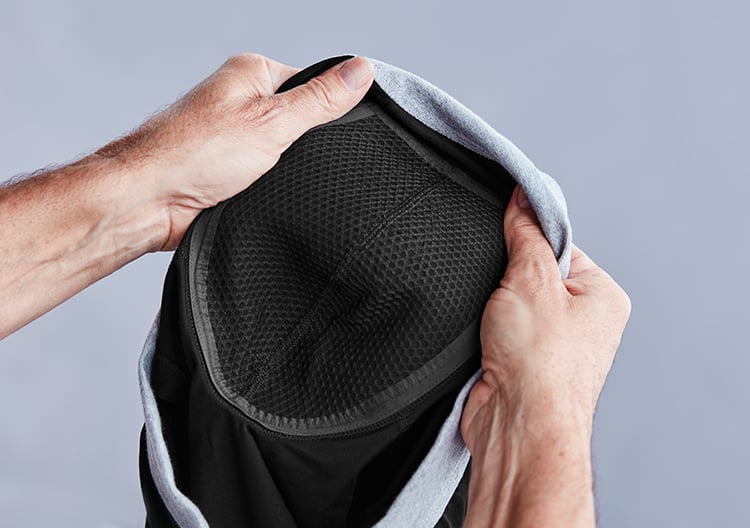 PROTECTION
Dry and secure, with odour control.
Features TENA Triple Protection against leaks, odour and moisture for light bladder leakage. Helping you stay dry, secure and confident every day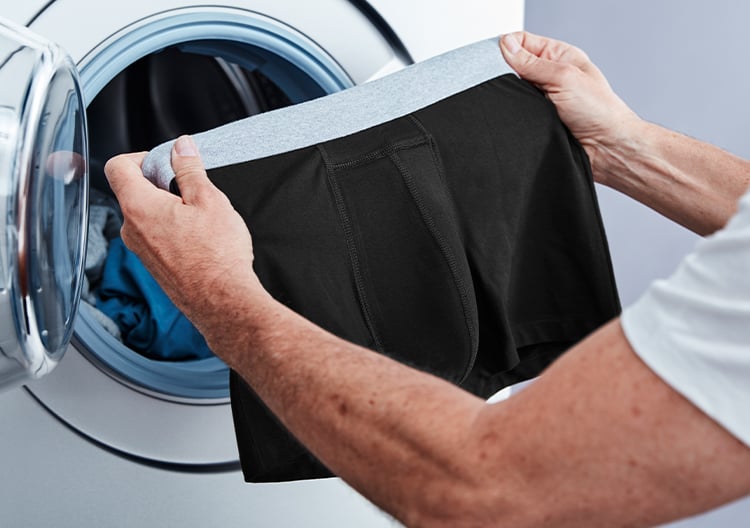 SUSTAINABILITY
100 washes at 40°C guaranteed
Easy to wear, easy to wash, TENA Washable Boxer can be machine washed with the rest of your clothes at 40 degrees. Simply wear, wash, reuse.
Washable Absorbent Underwear FAQs
The 1.5 drops communicates that this is a protection for women with light bladder leakage.
New TENA Washable Absorbent Underwear gives you TENA Triple Protection against leaks, odour and moisture.

TENA Washable Absorbent Underwear contains a specialised absorbent layer with an odour control treatment that prevents odour.

TENA Washable Absorbent Underwear are made of a blend of fabrics, lace and elastics.
Body/Waist: 80% Polyamide, 20% Elastane
Gusset: Upper lining: 100% Polyester
Inner lining: 87% Polyester, 13% Polyamide
Lower lining: 100% Polyurethane
The product is very comfortable thanks to its stretchy, ultra-soft and breathable materials.
Just like the rest of the TENA assortment all materials in TENA Washable Absorbent Underwear have product safety approval, which means they are safe to use. The product has the OEKO-TEX® certification, which is one of the world's best-known labels for textiles tested for harmful substances. It stands for customer confidence and high product safety.
No free samples are available for either the Classic or Hipster Washable products.
TENA Washable Absorbent Underwear is designed for light bladder leakage (with 1.5 drops) and focus on discretion.
The product is constructed differently compared to disposable liners and pads. The protection is built-in the underwear. Together, the products in the TENA assortment cover different user needs.
TENA Washable Absorbent Underwear is a totally new, reusable concept, which differs from the disposable TENA assortment in the way it's designed. It's also designed to address light incontinence, whereas TENA Discreet disposable underwear are designed to address medium/high incontinence needs.
Sizes: TENA Washable Absorbent Underwear are available in 4 sizes: 10-12, 12-14, 14-16 and 18-20
How do I choose the right size?
The size guide can be found on the TENA Washable Absorbent Underwear product pages.
When checking the circumference of your hips, be sure to wrap the tape measure around the largest part below the waist.
If you're between two sizes, keep in mind that it's better for leakage security if the product is a bit too snug rather than too loose.
Yes. TENA Washable Absorbent Underwear can be worn day or night.
The underwear should be machine-washed at a 40°C mild wash together with your other clothes in similar colours. They can be tumble-dried on low heat. Do not use bleach or fabric softeners. Do not iron or dry clean.
If desired, you can rinse the underwear before washing, though this is not really necessary.
Yes. Washing TENA Washable Absorbent Underwear on a 40°C mild cycle with detergent will remove urine effectively.
We guarantee kept functionality after 50 washes at 40°C mild wash. However, the product can be used for longer even though we can't guarantee the same performance after that. Using the product after more than 50 washes will not change the safety use of the product.
Easy Ordering
Direct Delivery

Discreet Packaging
Easy Returns
Join TENA
Sign up and receive 10% off your first order
By clicking "subscribe" I am consenting to receiving marketing communications from TENA and I have read the
Privacy policy
Your Bag
This order will ship free!